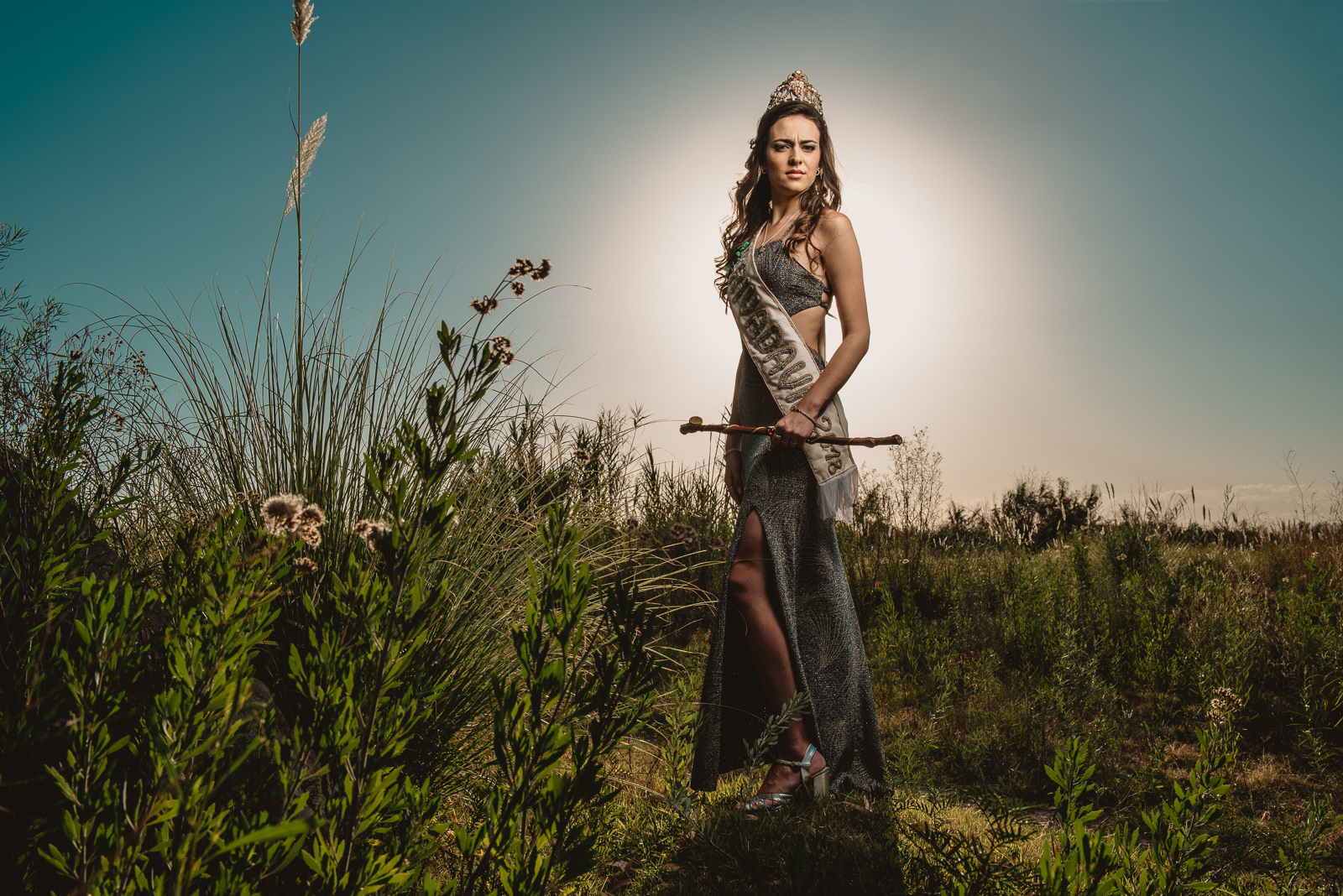 En este capítulo de Reinas como Reinas, nos toca visitar el hermoso departamento de Rivadavia, para fotografiar a su reina vendimial, la bellísima Julieta Lagos. La gente de la municipalidad nos recibió de una forma espectacular. Tanto su coordinadora como su jefe de prensa conocían el proyecto y nos abrieron las puertas.

La Reina nos hizo el trabajo muy fácil, entendió rápido el concepto del proyecto lo cual hizo que sea mucho más divertido fotografiarla. La locación elegida nos encantó, tenia ganas de hacer algo en un entorno verde y este lugar cerca de la ciudad de Rivadavia me encantó.

Como siempre es un placer poder trabajar con mujeres con tantas fortalezas y virtudes. Hay mucho detrás de cada una de las reinas que he conocido este año, historias, anécdotas, experiencias. Todas diferentes, todas especiales. Encantado de poder hacer este proyecto.
Muchas gracias por acompañarnos, se vienen muchos mas videos!



No es un concurso de belleza. Son reinas. Tratemos a las Reinas como Reinas.
ENGLISH:
In this chapter of Queens as Queens, is time to visit the beautiful city of Rivadavia to photograph its Vintage Queen, the beautiful Julieta Lagos. The people on the municipality received us in an spectacular way. Even the coordinator and the press manager knew the project and they opened us the doors.
The Queen made it to us so easy, she understood the concept of the project so fast which made it much more funny to take the shots. We loved the location we choose, I wanted to make something with plants and green and this place near to the city was awesome.
As always it's a pleasure to work with women with such a strength and virtue. There's a lot behind each one of the queens I've met this year, stories, anecdotes, experiences. All of them different, all of them special. I'm so glad I'm making this project.
Thank you so much for keep reading this and being with us. There's a lot more to come!

It's not a beauty contest. They are Queens. Let's treat the Queens as Queens.