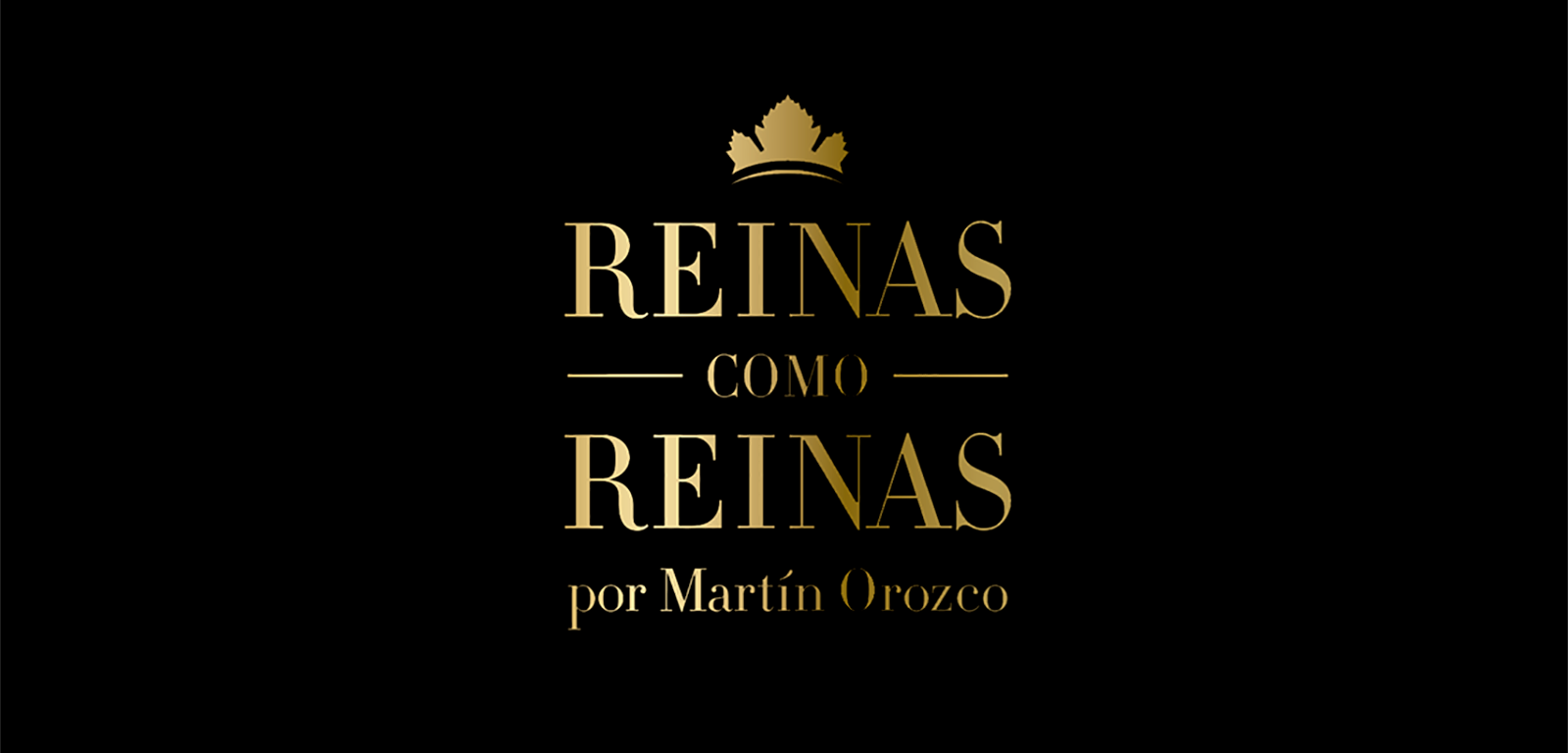 Hace un par de años que vengo con la idea de crear más proyectos personales. En la búsqueda constante de mejorarme profesionalmente y de crear nueva formas de expresarme, descubrí que hay una cantidad de contenidos enorme para realizar, proyectos que siempre tuve en mente y por no animarme, quedaban en la nada.

Gracias al Proyecto 365 logré desbloquear esa parte mía que no seguía esos proyectos, y mi mente comenzó a trabajar de forma distinta.
Siempre me gustó la Fiesta de la Vendimia, me parece genial que Mendoza tenga su gran fiesta madre. Y el hecho de tener reinas de cada departamento y elegir una Reina Nacional de la Vendimia siempre me pareció atractivo. Pero siempre quise mostrar a las reinas como reinas de verdad, no como si estuvieran en un concurso de belleza.

He tenido la suerte de conocer a varias Reinas de la Vendimia, tanto departamentales como nacionales, y descubrí mujeres increíbles, inteligentes, profesionales, con una garra y un corazón por salir adelante y superarse que me dejaban helado, no eran las mujeres lindas y sin personalidad que me vendieron siempre, eran una figura de inspiración para miles de mujeres y niñas que siguen la Vendimia con una pasión inconmensurable.
De ahí nació este proyecto, llamado Reinas Como Reinas, basado en ese sentimiento. Retratar a las Reinas de cada departamento de Mendoza como si fuera la soberana real de ese departamento. Realizar tomas épicas, con iluminación y búsqueda de paisajes únicos de cada lugar, mostrando a las reinas de una forma nueva, como Reinas. Como mujeres fuertes, independientes y sin miedo, preparadas para liderar y reinar. Mostrar cada reina en su departamento. Mostrarlas en un entorno natural y hostil, solas con su fortaleza y su espíritu. Sin ataduras con el mundo actual, solamente ellas, independientes, fuertes y desafiantes, porque esa es una reina con la que deberíamos identificarnos, y esas son las mujeres que yo conozco.

Bienvenidos a este nuevo proyecto, el proyecto Reinas como Reinas.
Pueden ver la galería de fotos acá.
ENGLISH:
For a couple of years now, I've been flirting with the idea of creating more personal projects.
In the constant search for improving myself professionally and creating new ways of expressing myself, I discovered that there's an infinite amount of content to develop, projects I've always had in mind that, for lack of courage, never saw the light.
Thanks to the Project 365, I unlocked that portion of my brain that was keeping me from doing those projects, and my mind started working differently.
I always loved the Harvest Festival, I think is great that Mendoza has its own mother festivity. And the fact that we have to choose one queen, a representative, from every district of the province, and choosing one National Harvest Queen, was always very attractive to me. But I always wanted to show the Queens as Queens, not as if they were in a beauty contest.
I've been lucky enough to meet some Harvest Queens, both local and national, and I discovered incredible women, smart, professional, with a heart and drive to move forward and grow that left me stunned. They weren't the empty shallow women that were being sold to me, but a figure of inspiration for thousands of women and girls who follow the Harvest Festival with devotion.
This is where this new project comes from: Queens as Queens (Reinas como Reinas), based on that feeling. Doing portraits of each Queen showing them as true sovereigns for their region. Making epic shots, with lighting, looking for unique landscapes of each place, and showing each Queen in a new different way, as real Queens. Like strong, independent, fearless women, prepared to lead and rule. Showing each Queen in their local surrounding, not in a studio with a white backdrop. Also, showing them in a natural hostile environment, alone with their strength of spirit. Without any ties to the present world, just them, independent, strong and defiant, because that's the queen we should all identify with, and those are the women I know.
Welcome to this new project, the Queens as Queens project.
You can see the pictures here.
Estas son las empresas que nos ayudan a realizar este proyecto:

This companies help us to make this project: